Lillian spent three weeks in Seattle this summer taking a course at the University of Washington School of Public Health. I flew up for a weekend to visit her and fell in love. Seattle is a wonderful city! And Lillian was the perfect guide to it. When I tentatively suggested, "Well, I kinda hoped to see the
Seattle Central Library
..." she enthusiastically responded, "Oh super! I've been really wanting to see it too!" The apple doesn't fall far from the tree! It's a fantastic glass building designed by Rem Koolhaas.
In addition to being drop-dead gorgeous, it's a very functional building and a lot of fun to be inside. Attention, I.M. Pei! It matters what goes on INSIDE the building too!!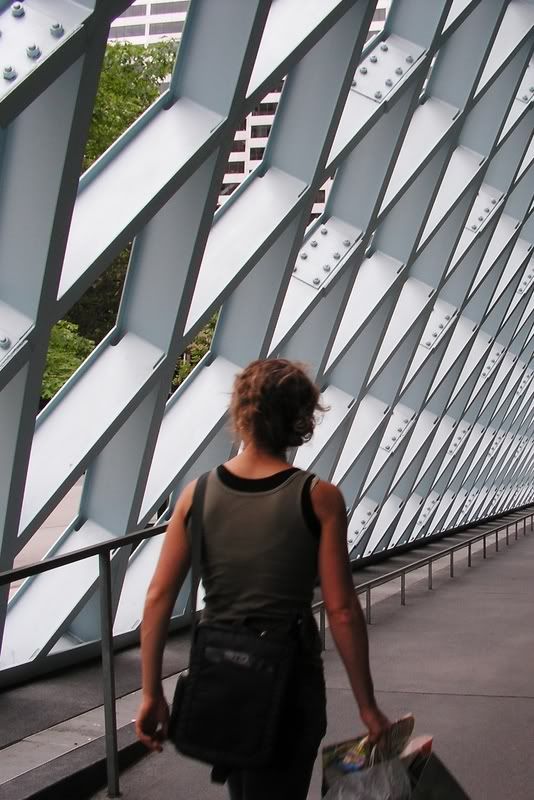 We also got out of town and drove out to Snohomish Falls. In Seattle, it's water, water everywhere!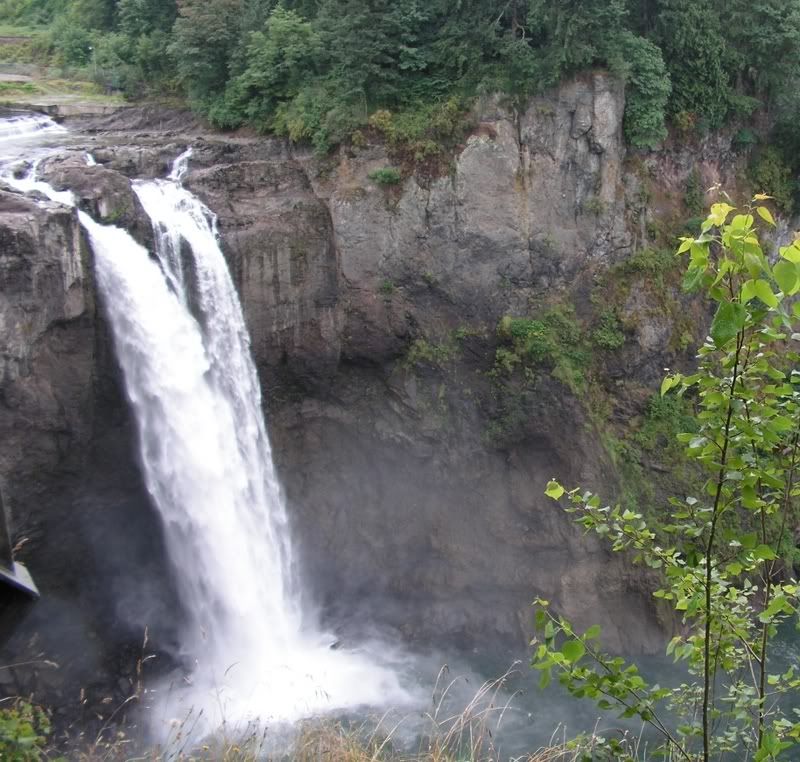 The Asian food in Seattle is absolutely wonderful. There are so many inexpensive Thai and Indian restaurants to choose from, especially in the area around the University.
A
slideshow of photos
from this weekend shows more pictures of the library, a trip to the anthropology museum on campus, and the Pike's Market.