It's hot, but the foxtails are old and soft, and we're loving
getting out to Valley Center
. Anna is raising a
new puppy, Dot
, and it's fun to watch her grow. Juno is hot to trot, for sure.
Juno's learning a lot these days.
A particularly nice side benefit is picking cherry tomatoes from Anna's garden. They are absolutely delicious! They made for a wonderful dinner of salad and bruschetta with goat cheese.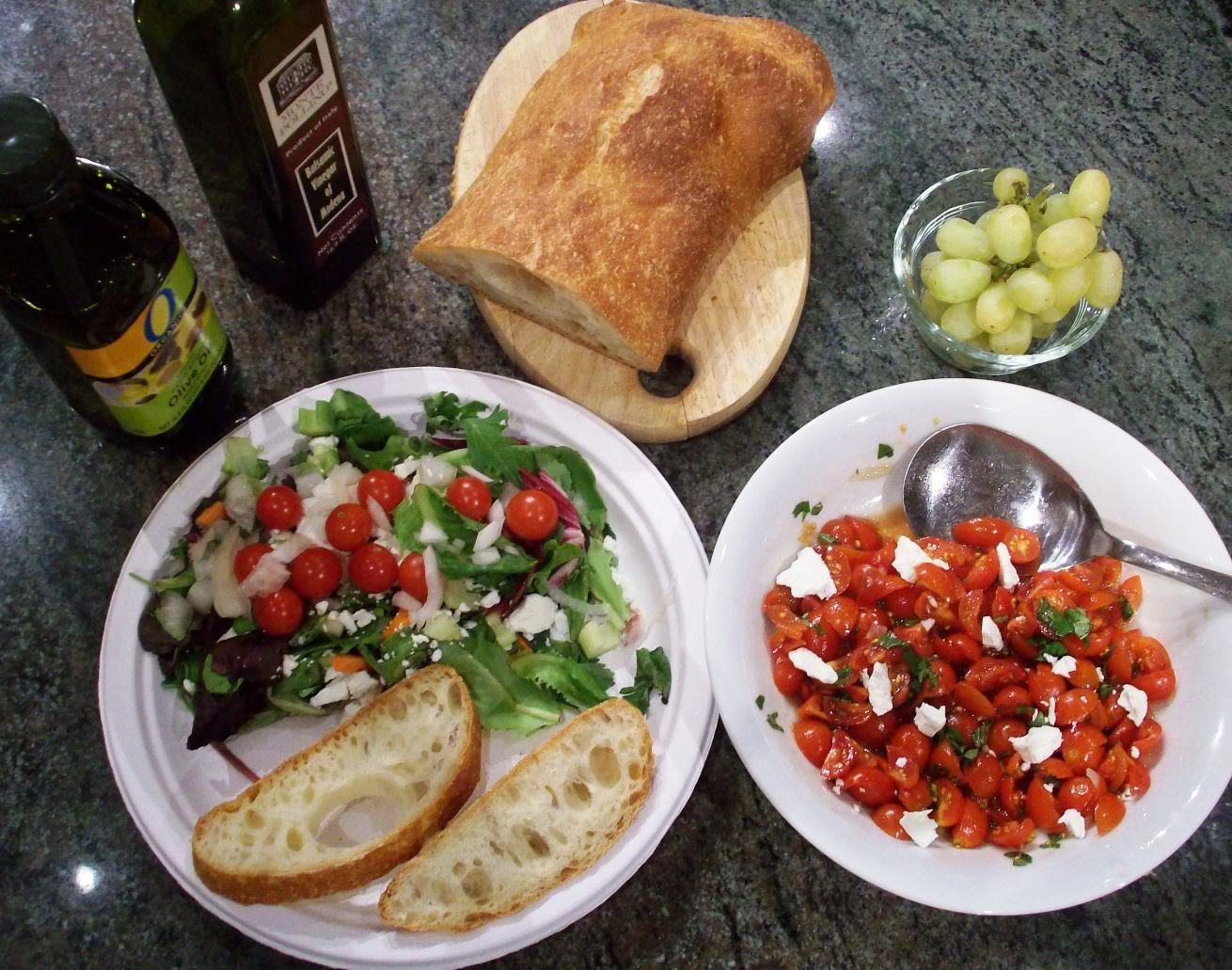 There are sights, like Anna's neighbor's pumpkin patch, that remind us that summer is over.