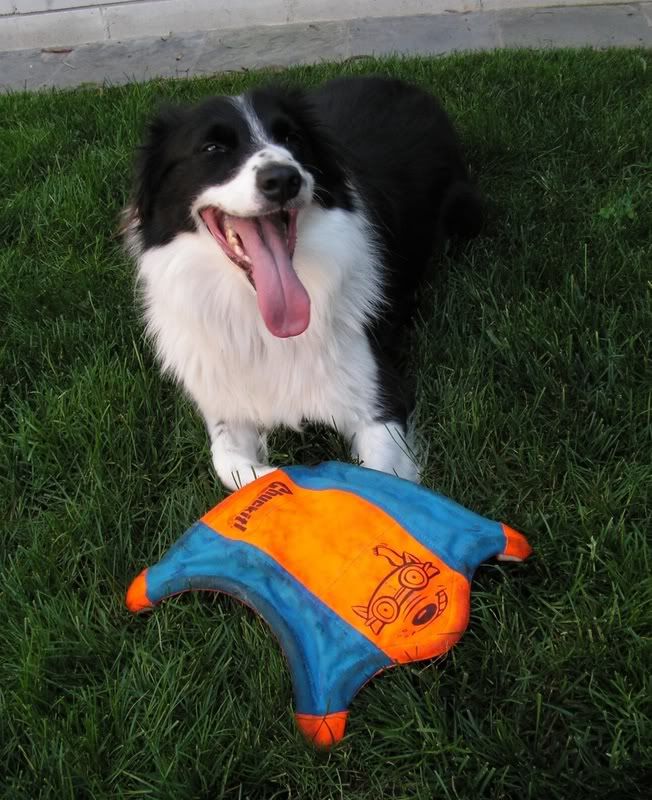 How could we be happier? This weekend we discovered how much we like playing with the Chuck-It squirrel in our microscopic back yard! It soars, it jiggles, and the hang time is delicious!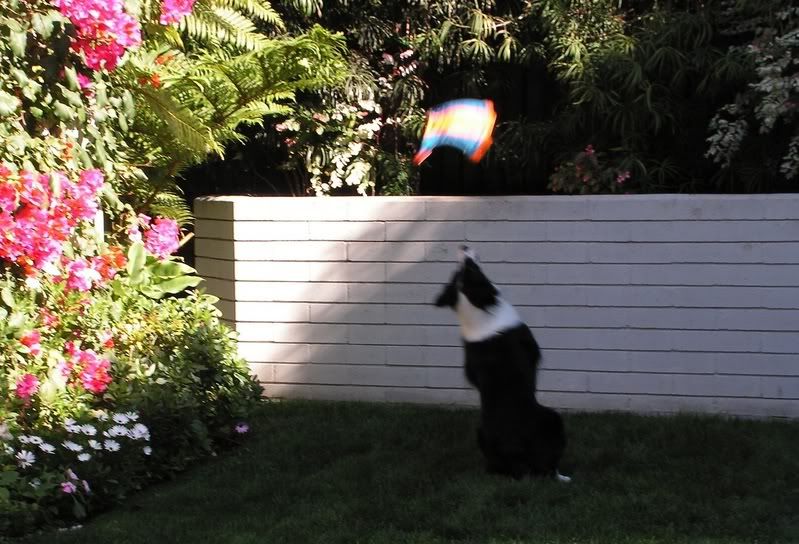 Makes us think about getting out onto the big wide beach ... where the serious frisbee is played. And big and wide it was today!
At about 4:15 we headed down to the beach. The light was already failing.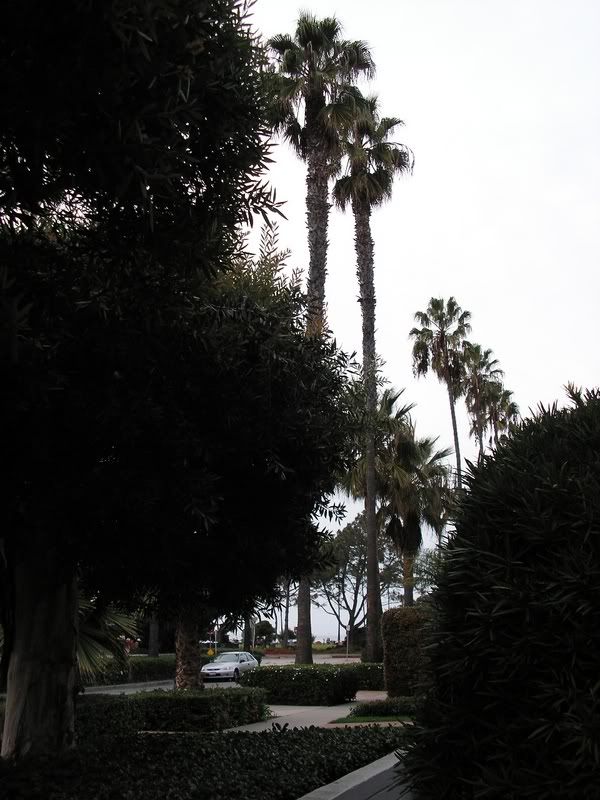 We're having several afternoons in a row with "minus tides," and today's was a -1.7 feet! This is about as low as it goes here. I just paged through the 2007 tide calendar, and I could find maybe 3 days with tides this low or lower.
Our tides
range from a high of about +7 feet down to the lowest of -1.9 feet. My own personal measurement system is the pier. The number of pairs of pilings whose bases are out of the water tells me how low the tide is. This afternoon the number was between 14 and 15, as many as I've ever counted.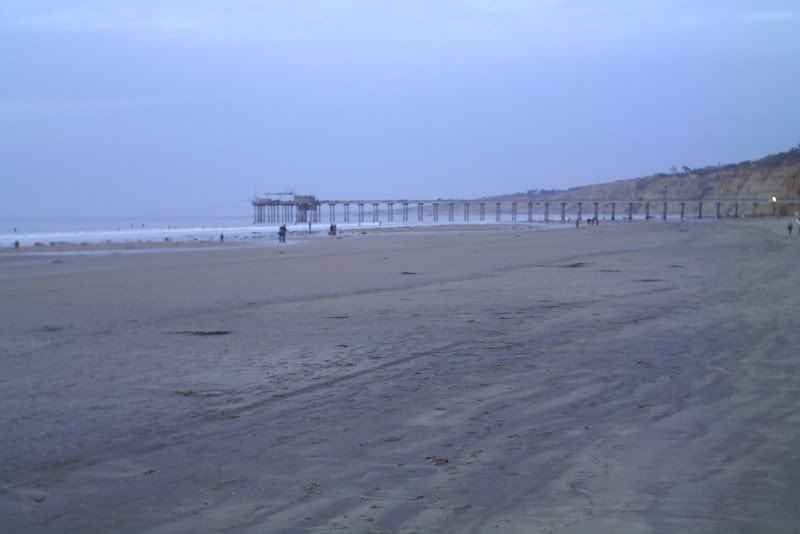 Of course, Daisy says, "Throw the g.d. frisbee!"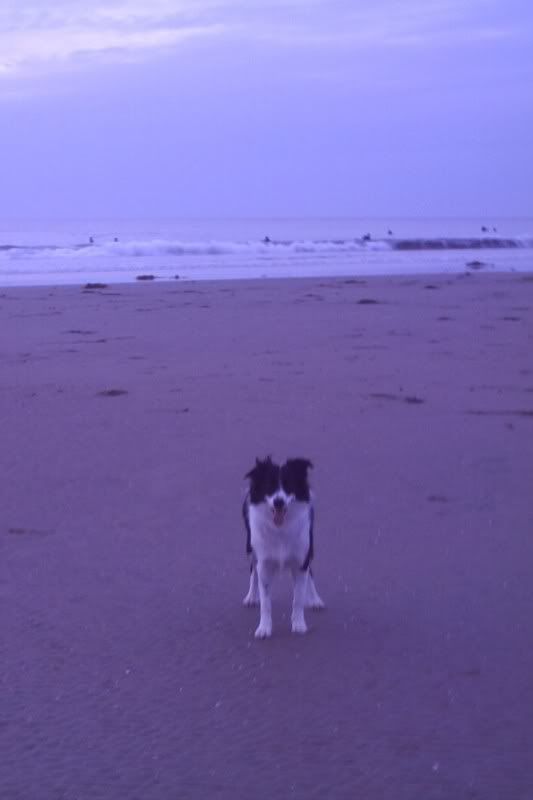 It's pretty amazing how much space there is when there's a good low tide, no sun, and a touch of chilliness!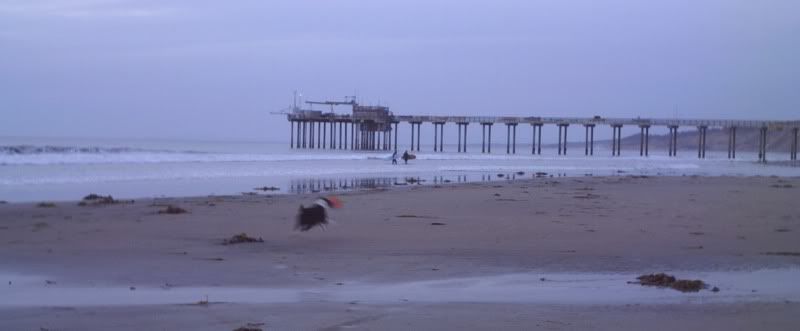 It's getting dark so darn early these approaching- solstice days. We started with a cloudy and fairly gray sky, and by 5:15 PM, we were playing chuck-it in the dark!
A highlight of the weekend was Erin's Sunday afternoon piano recital at
Greene Music
recital room. She played three pieces with great verve and musicality.