Is it OK if I ask her to play with me?
Are you sure? She seems to be very attached to this frisbee of hers....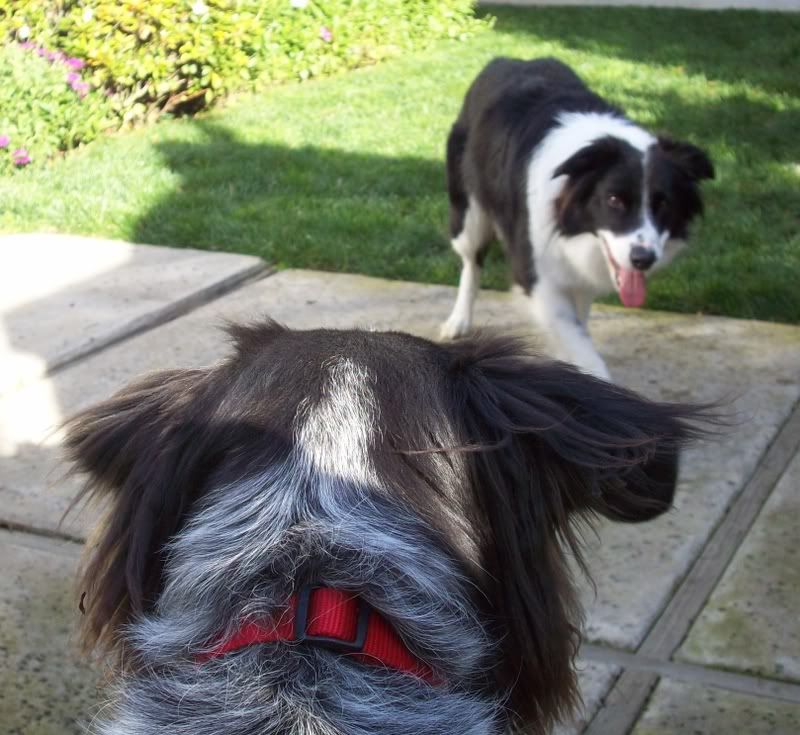 She won't share!
Aw, come on! Play with me!
She just wouldn't play.
I sure wish she would have played with me.
Well, maybe I'll try to play with this bug down here...