The magic hour of four o'clock has arrived. At 4:00 PM dogs are allowed on the beach! C'mon, let's go! The tide's low, and everything!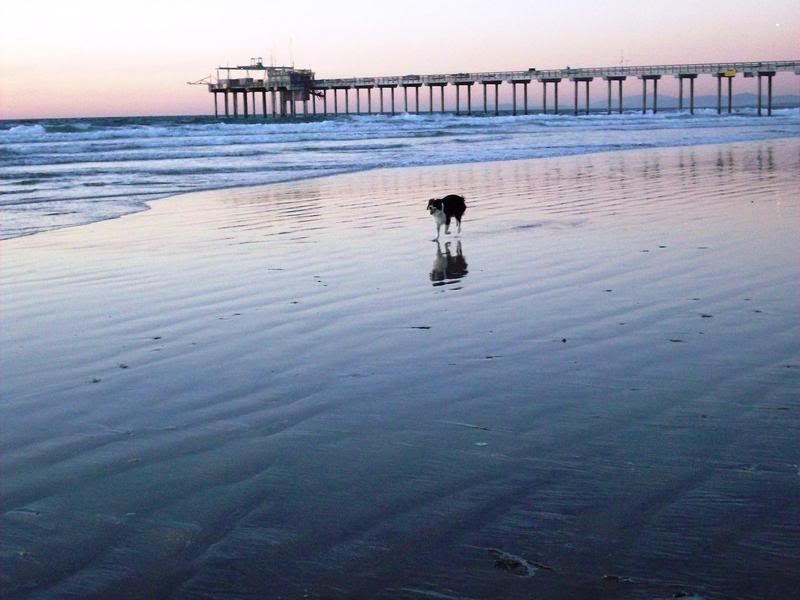 We even have Lillian and Jon to help with frisbee throwing!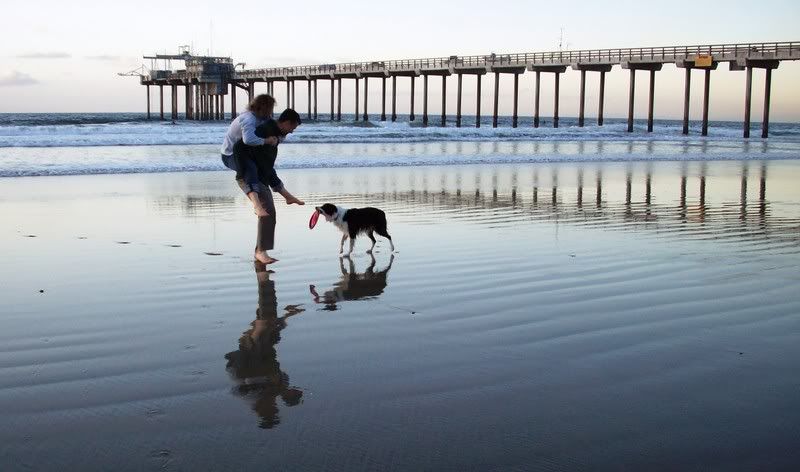 Hey, let's not dawdle to look at birds!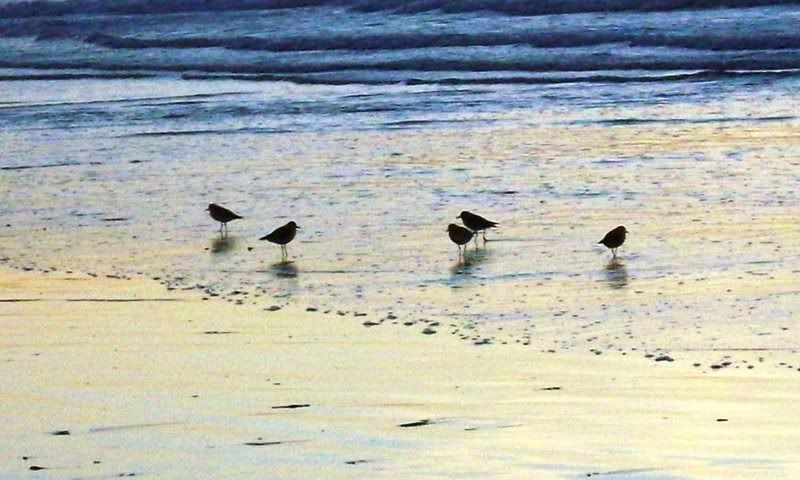 I mean, there's not much frisbee time left!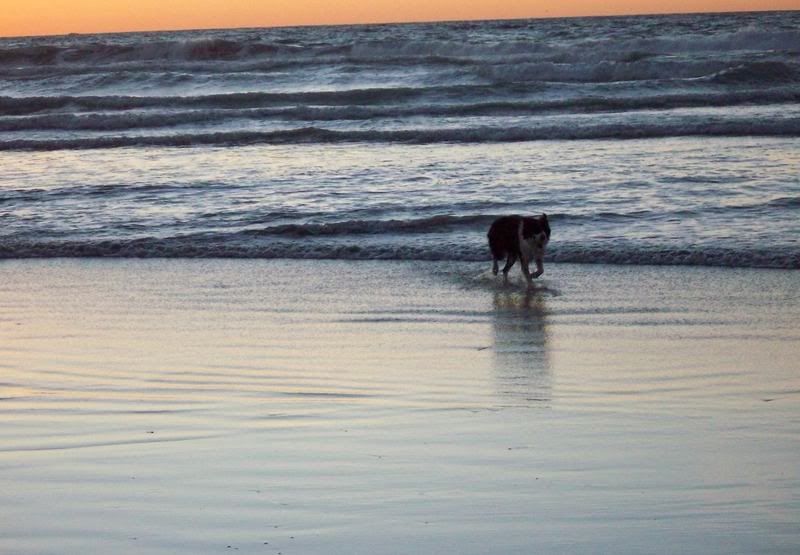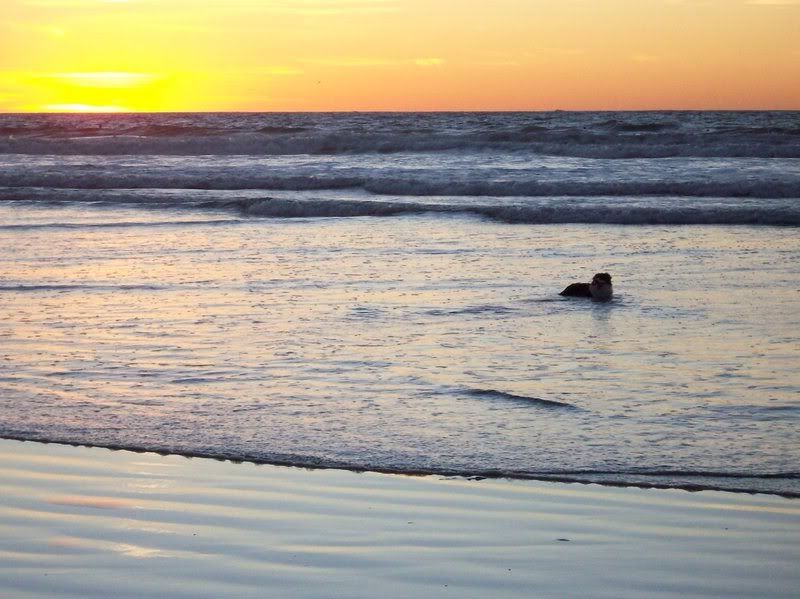 Sure those birre pretty, but there isn't much light left after four this time of year. Better not waste it!
Because soon it will be dark!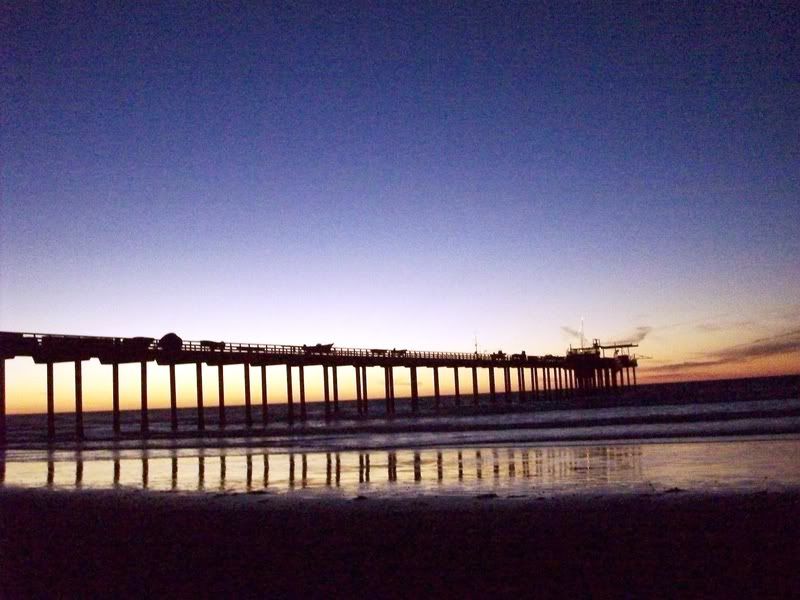 And the Christmas Tree on the end of the Scripps Pier will glow.